samedi 25 novembre 2017

à 20h
Concert Jozef Van Wissem (NL - baroque Lutenist)
Collectif Mental Proudly Presents
Réservation : collexectifmenextal@gmaiexl.com
Jozef Van Wissem (NL - baroque Lutenist)
Van Wissem is 'both an avant-garde composer and a baroque lutenist, and thus no stranger to dichotomy,' (New York Times).
He has been 'pushing the lute's agenda out of the academy and into more accessible circles' (Pitchfork). 'He's performed over 800 solo lute concerts in churches and at concert venues around the world, including prestigious rock festivals like ATP and Primavera Sound, playing his all black, one-of-a-kind baroque lute custom built for him.
In 2013 van Wissem won the Cannes Soundtrack Award for best score at the Cannes Film Festival for "Only Lovers Left Alive".
Van Wissem has played live and recorded with Jim Jarmusch, Tilda Swinton and Zola Jesus. On his latest record entitled When "Shall This Bright Day Begin" he also sings. The baroque sharp-tuned dances he weaves under his vocal line possess an occult delicate beauty'.(Mojo)
https://jozefvanwissem.bandcamp.com/
http://www.jozefvanwissem.com/video/
https://www.youtube.com/watch?v=9aswEFPpkwc
SUBLIMABIM (liège)
Nouveau projet de MC VolAuVent. SUBLIMABIM est un duo bass/saxo instrumental minimal.
https://www.youtube.com/embed/oJB8ySGXQg4
10 €
Reservation: collexectifmenextal@gmaiexl.com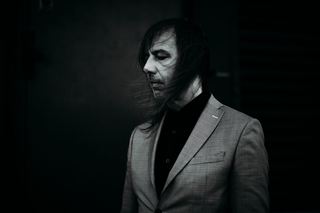 Source : message reçu le 26 octobre 16h